US Amateur Radio Callsign Query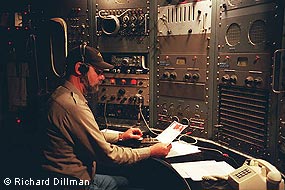 by KF7GAX
Instructions:
Visit the Federal Communications Commission (FCC) website for callsign regulations and application procedure, especially Title 47 Part 97.19. Also, the FCC's Universal Licensing System (ULS) provides license and application searches. Familiarize yourself with technical terms such as callsign format, Group Code, Region Code.
The American Radio Relay League (ARRL) also offers a concise explanation regarding amateur callsigns.
You can apply for vanity callsigns from both normal(HA) and vanity(HV) pools if you are already a license holder. Figure out what callsigns you are eligible for based on your license class, geographic location etc.
Use the links in the table above to find a favorite callsign. Verify callsign availability at the FCC website. Submit an online or written application and fee.
Notes:
This US Amateur Radio callsign search webpage is derived from public information available at the Federal Communications Commission (FCC). Only callsigns existing within the FCC's ULS are shown here. Many possible callsigns are yet to be assigned.
According to FCC regulation 97.19(2) cancelled callsigns are available 2 years after the cancellation date. This is often different from the official expired date displayed at the FCC license search. Use the available_date shown here to find your callsign.
Data is updated weekly (not real time) so some data inconsistency may develop if a callsign was updated within the last few days. New weekly data is available after 12:00AM Pacific Monday morning.
Please direct your comments, questions to kf7gax(@)arrl.net
home